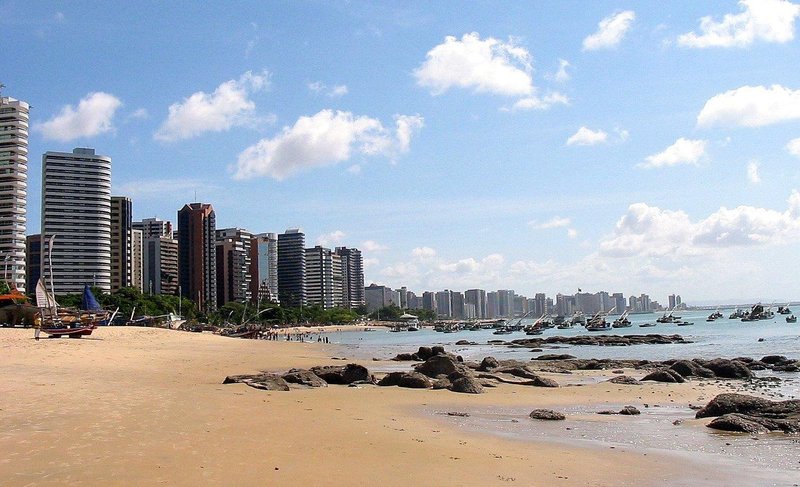 The city of Fortaleza is located in the Northeast Brazilian region, where the local atmospheric circulation undergoes a major influence of the trade winds during most of the year.
The region has two characteristic seasons (wet and dry), being divided into three phases: pre-season (December to January); season (February to May) and post-rainy season (after June).
The rainfall average rate in Fortaleza is 1600.0 mm/year and its average temperature is around 26.6°C. During November the rainfall average rate is at about 13.4 mm, the average temperature is 27.2°C, and the sea surface temperature is at about 27°C.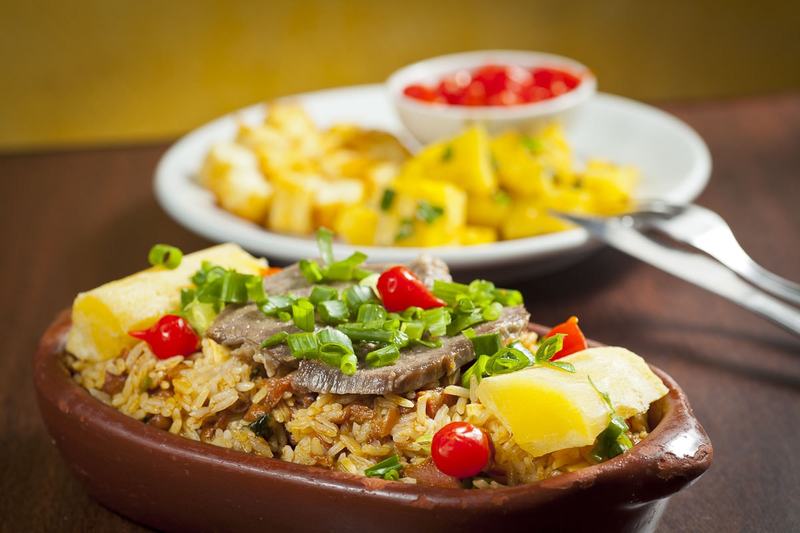 Coupled with the nature is the Ceará cuisine, another highlight. Peixada, caranguejo and traditional baião-de-dois are among the delicacies. Coming from the countryside are cooked lamb, sun meat, panelada, rabada and over a dozen other strong and delicious dishes.
Restaurants
Colher de Pau
Coco Bambu
Cemoara
Carneiro do Ordones
Vojnilô Restaurante
Centro das Tapioqueiras
Rei dos Mares
Santa Grelha
Sal e Brasa
Cabaña del Primo
Sabores Orgânicos (natural)
Verdelima (natural)
Mandir (natural)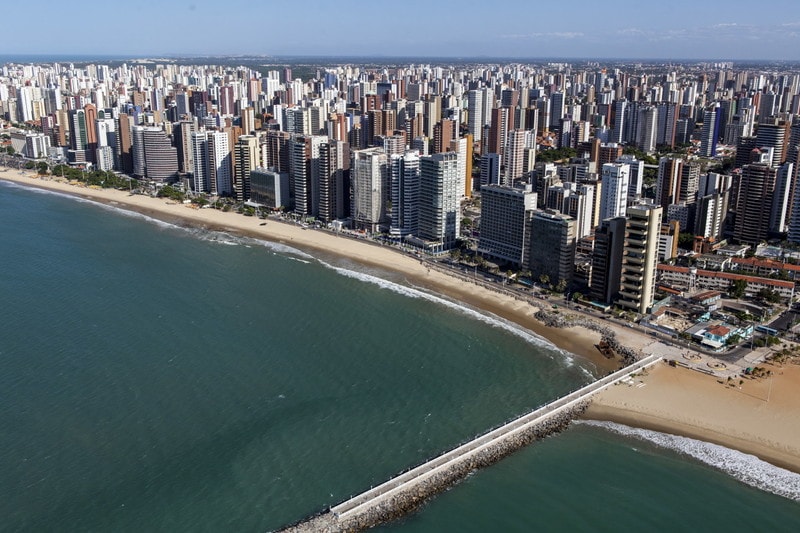 More info soon.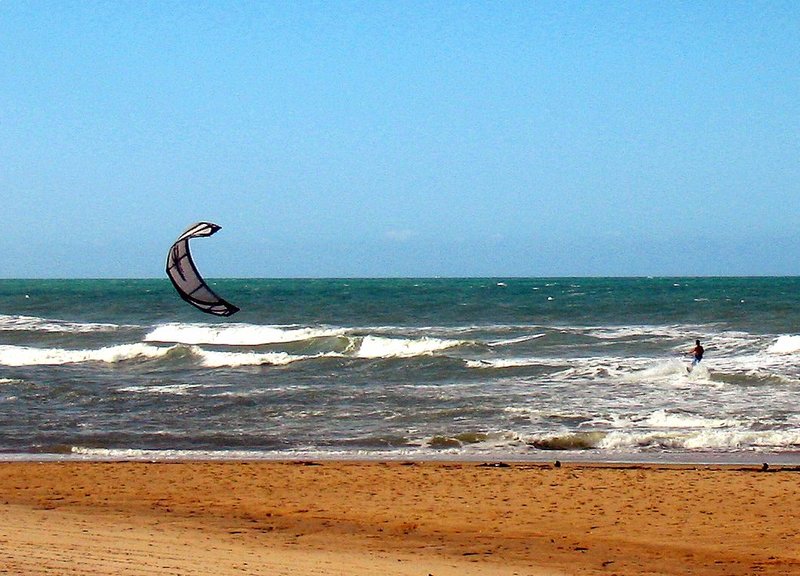 The natural beauty of our beaches and the proximity to the cold weather of the mountains close to Fortaleza - as in Maranguape, Baturité and Guaramiranga - are among the highlights that attract large groups to our city. On the beaches, warm water and the sun almost all year round, are good reasons for vacation.